At Sunset & Magnolia, we collaborate with homeowners to design a home which not only tells their story but sets a stage for all of the story to come. We bring a fresh, fun, classic spirit to design, bringing to life the spaces of a house and transforming them into a home.
The inspiration for Sunset & Magnolia's  approach to design is found in owner Roxanne Hughes Packham's own story, a legacy overflowing with creativity and design ethos for generations. In fact it was as Roxanne poured over the original sketches of her grandfather's silversmith designs in the Smithsonian Institute that the impact of her family's legacy on her passion for interior design came fully into focus.
Roxanne's great-grandfather, renowned silversmith Porter Blanchard, laid a foundational legacy of design and creativity nearly a century ago in his Spanish style studio on Magnolia Street in Burbank, where he became one of the founders of the Arts and Crafts Movement in California. In his showroom on Sunset Blvd., in Los Angeles, her grandfather Allan Adler, known as the "Silversmith to the Stars," furthered this legacy through his design of classic pieces that are treasured by collectors.  The very name Sunset & Magnolia is an acknowledgement of the creative legacy Roxanne inherited from these gifted designers. Today, the Sunset & Magnolia interior design studio takes all that is timeless and meaningful from Roxanne's heritage of design and translates it into "home" for our clients.
The beautiful purpose of hospitality is to provide for time together in order to weave threads of relationship into a fabric that cannot be broken. This reflects the stage that Sunset & Magnolia  sets for our clients: a home that fosters connection, relationship, and love.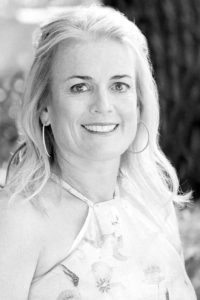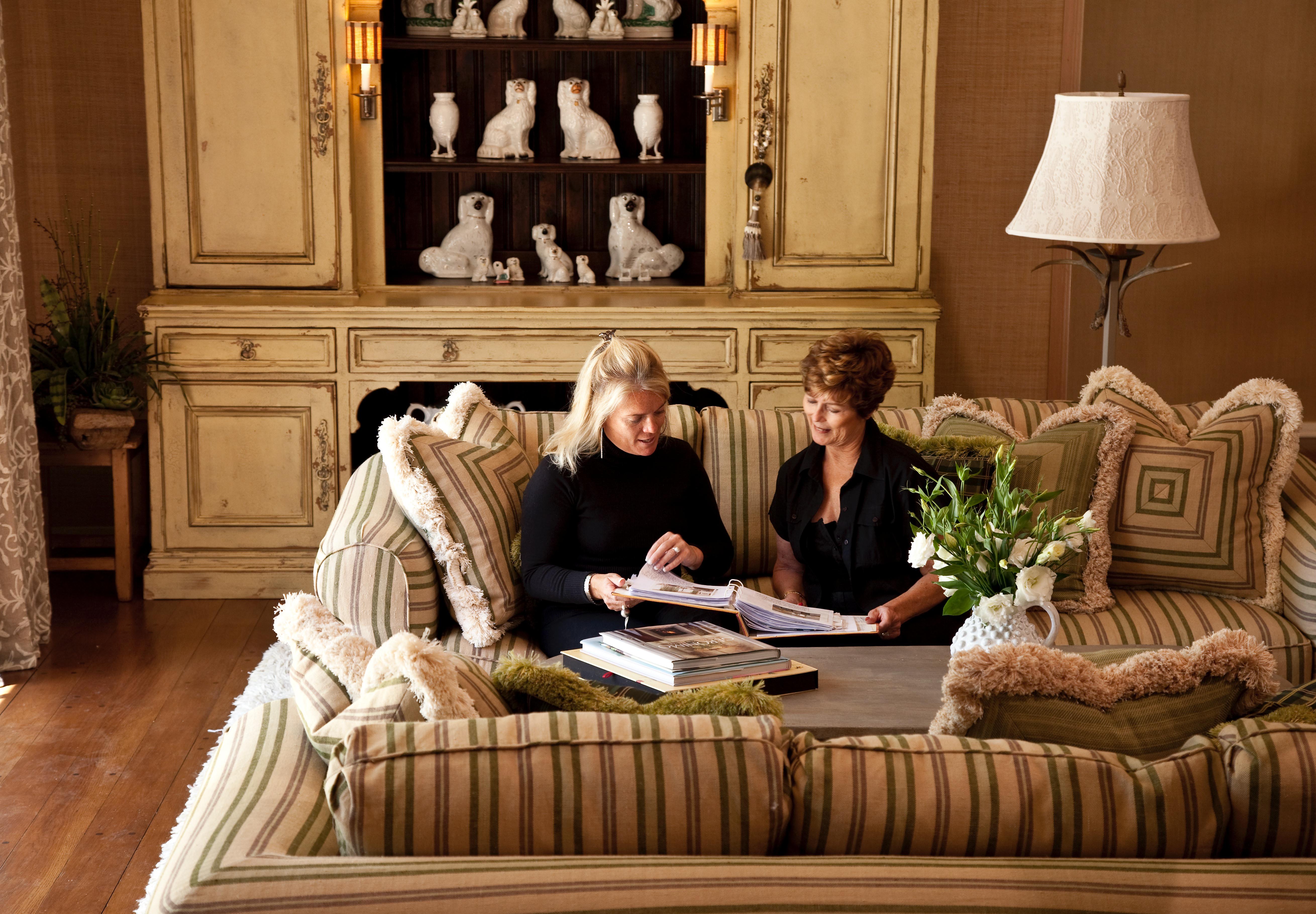 The team at Sunset & Magnolia also includes Roxanne's talented assistant, Judy.  Roxanne and Judy first met in a charity group, became dear friends, and have now worked together for ten years. Judy has amazing taste! She is methodical, detail oriented, and truly an excellent partner in design here at Sunset & Magnolia.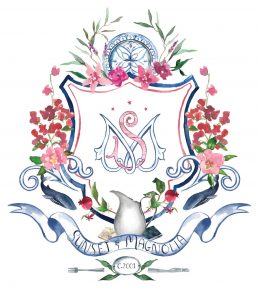 Sunset & Magnolia's logo represents our core design values. Below the monogrammed shield, the signature silver pitcher by Porter Blanchard epitomizes the simple, elegant, timeless look that is stunning in any environment. The Allan Adler classic fork and spoon at the base signify the connection that is possible when colleagues, friends, family, and even strangers share a meal and conversation in an environment that nurtures relationships. A stunning Moroccan plate represents the influence of the time Roxanne has spent living and studying in Paris and Southern Spain, where the beauty and spirit of these people and places were etched into her heart. Two blue whales at the base of the shield are reminiscent of a powerful demonstration of answered prayer and serve as symbols of the importance of faith and family.  Near the pitcher are two books Roxanne has authored, emphasizing her purposeful intent to inspire others and raise money for children's charities. Finally, the flowers and herbs that surround the logo symbolize grace, both in design and in life.