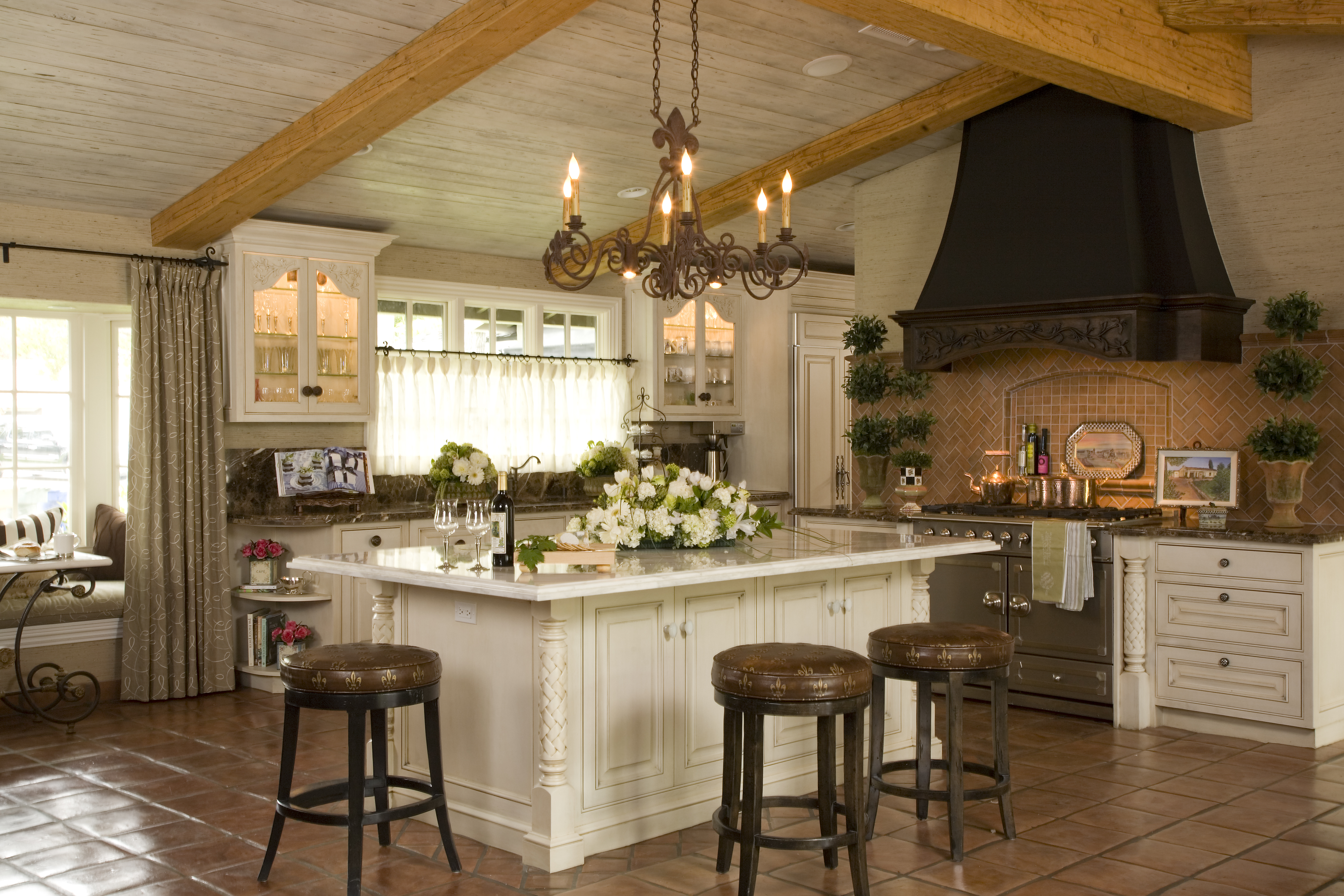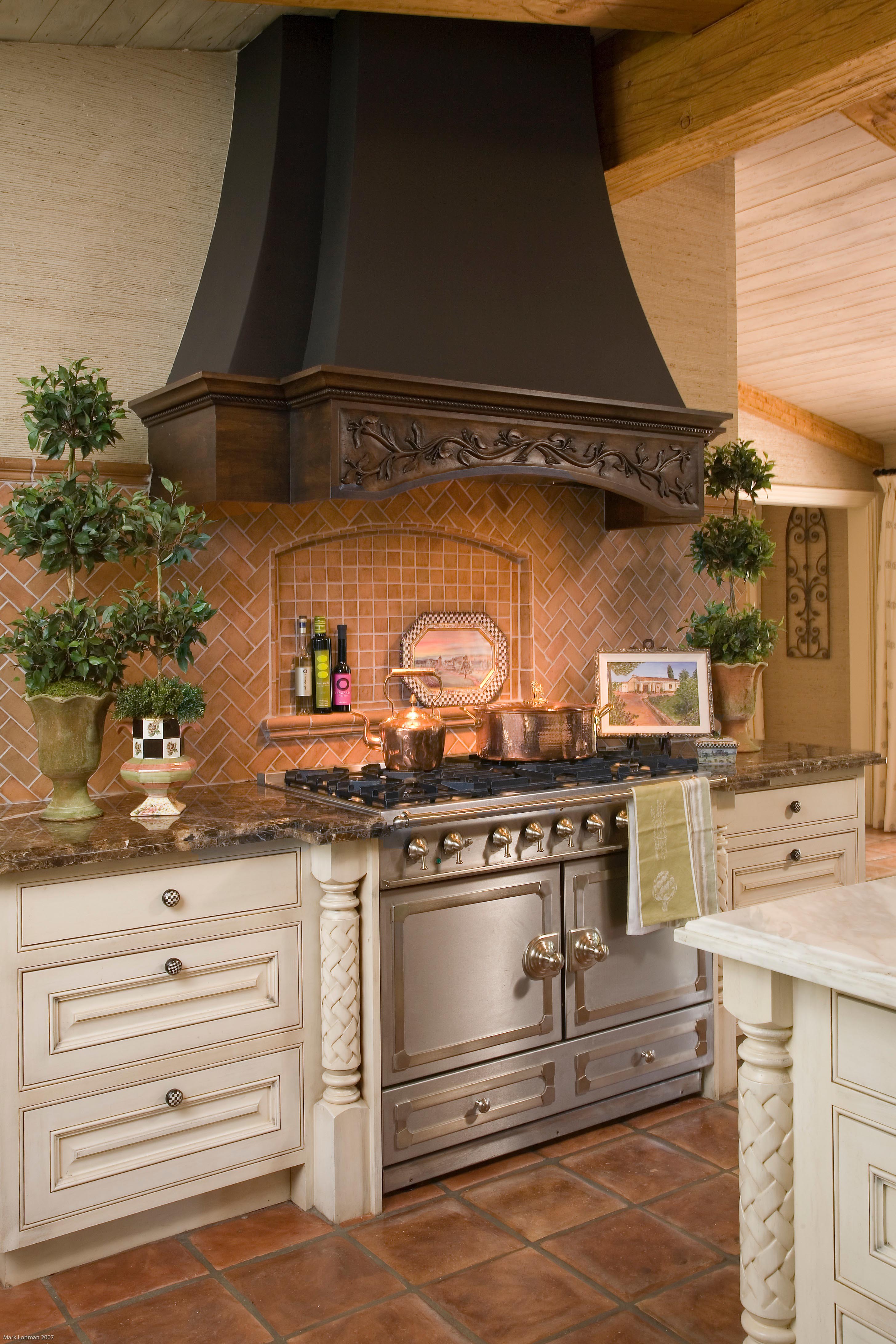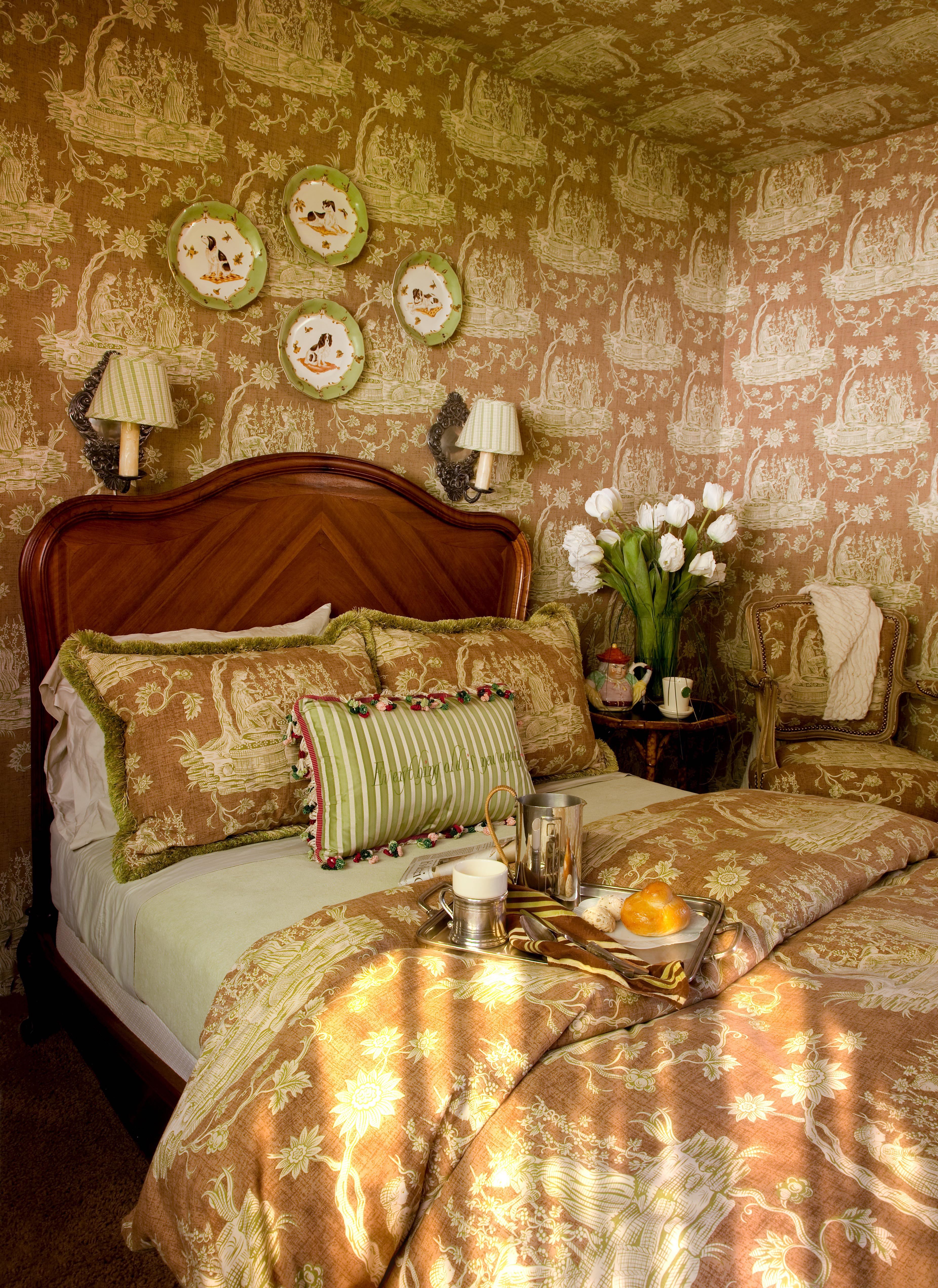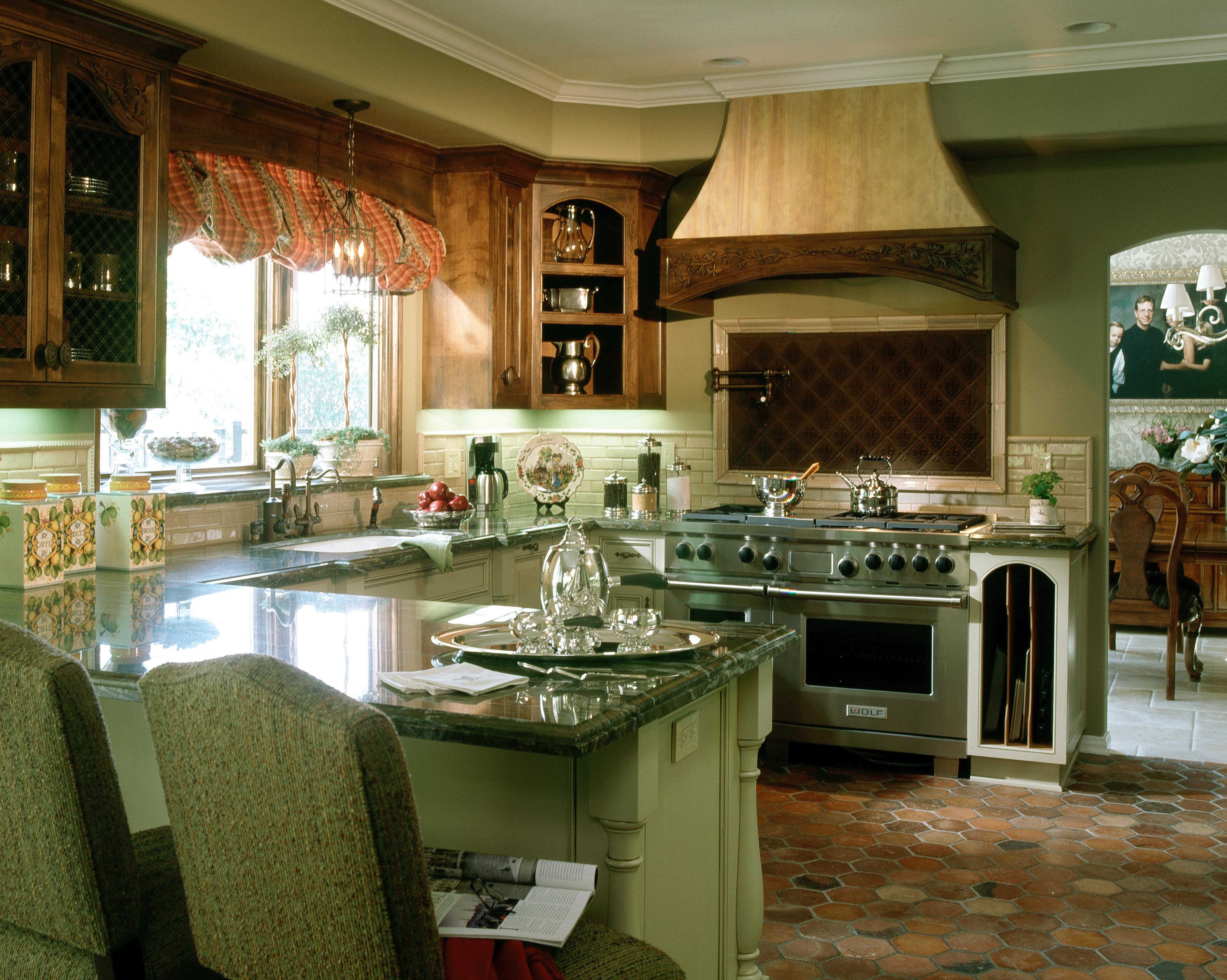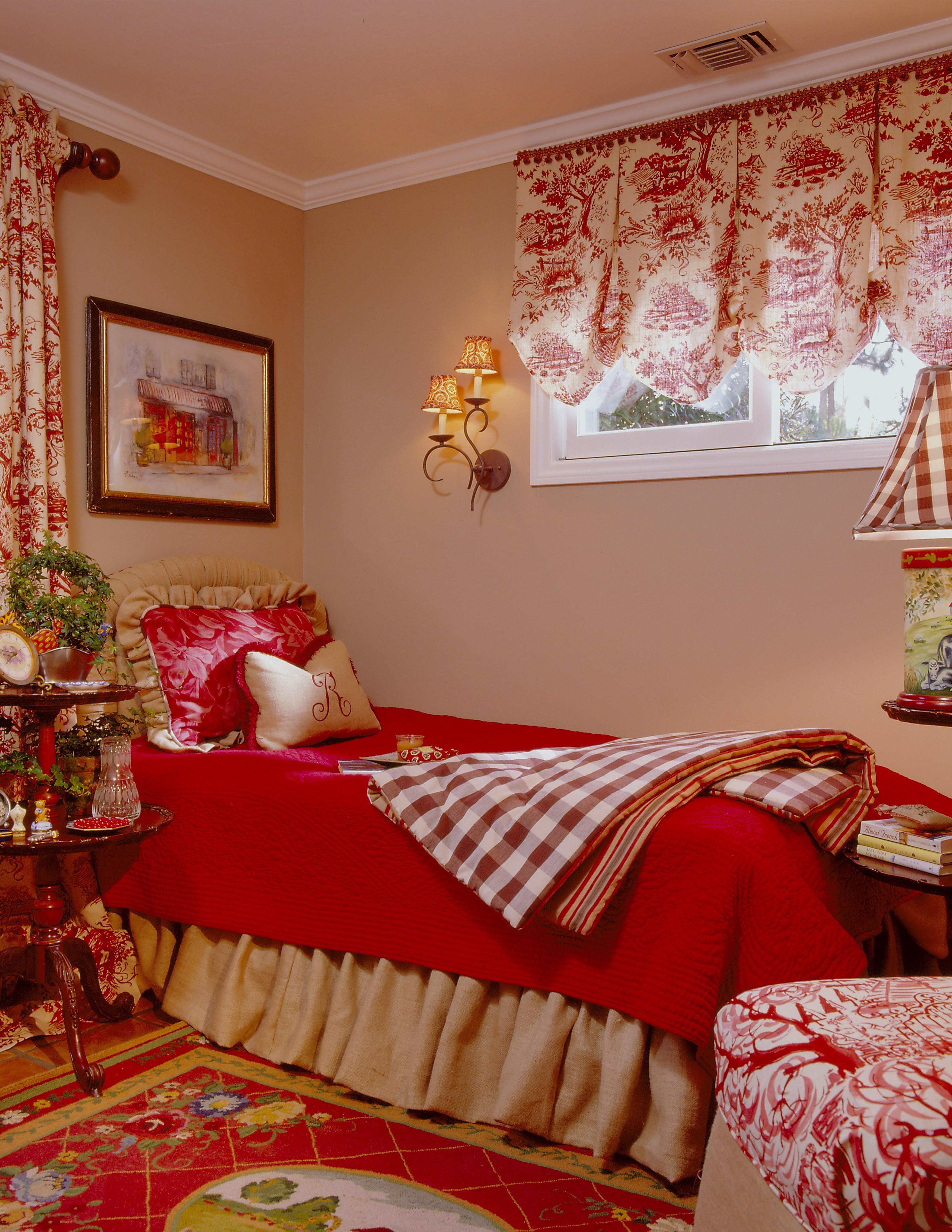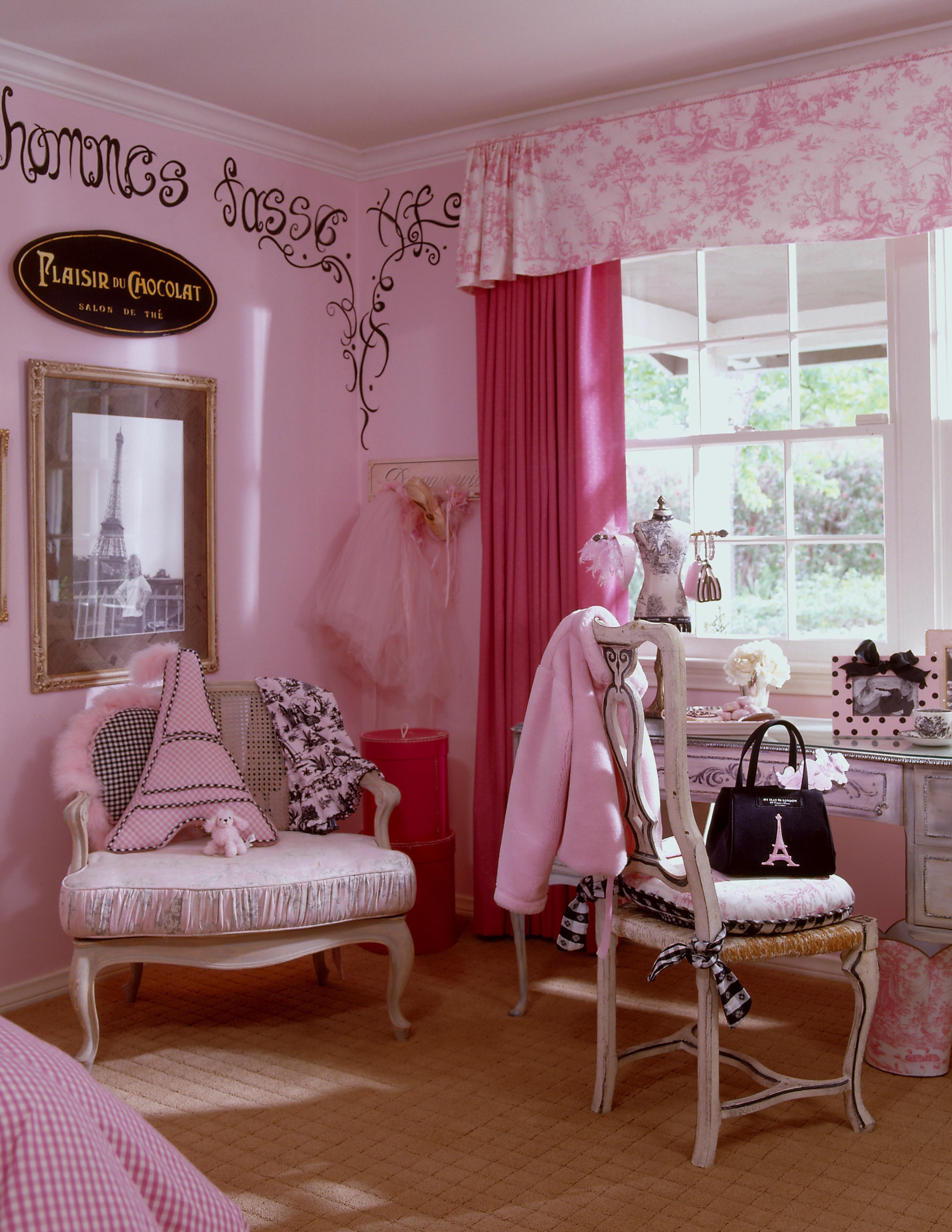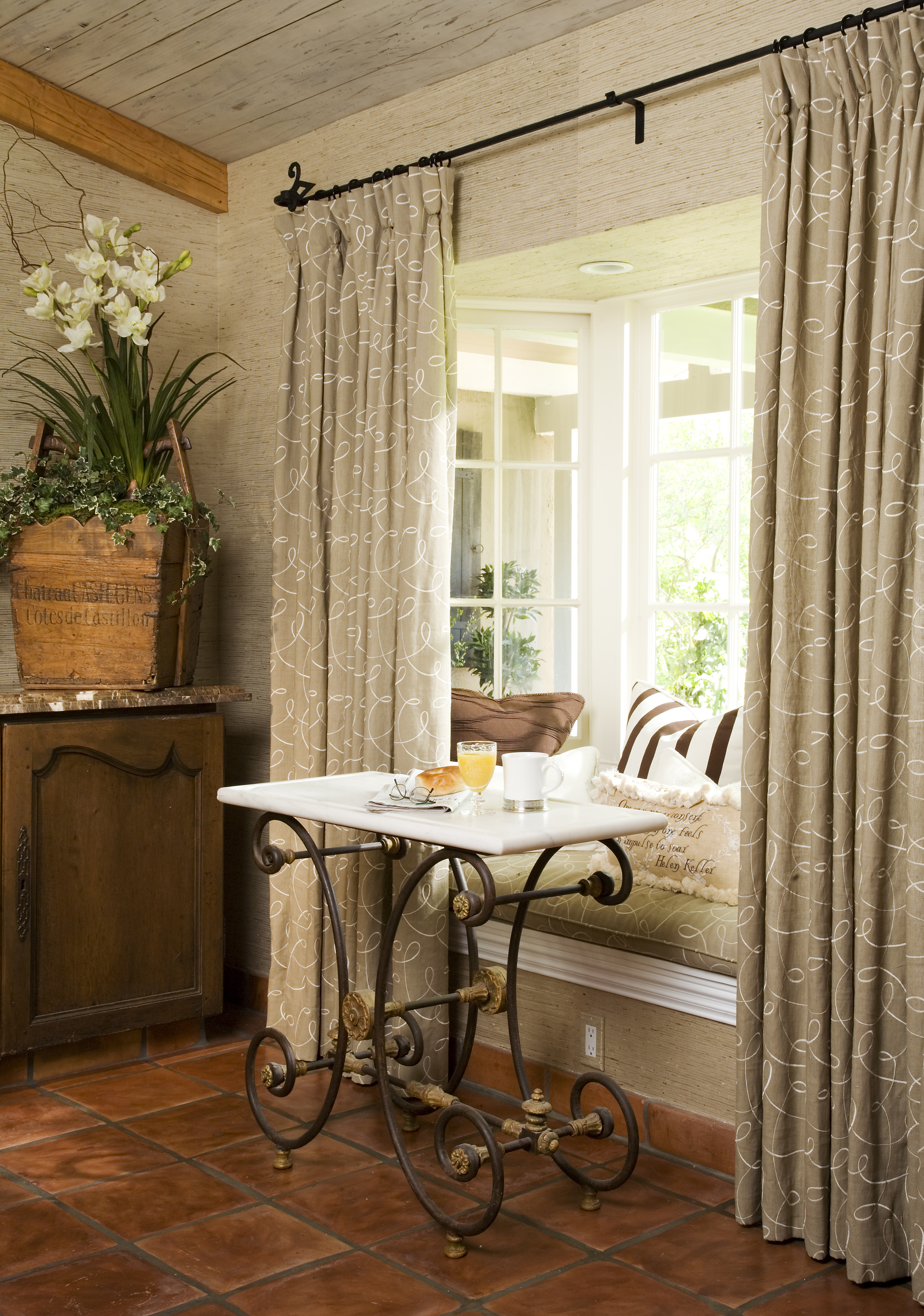 European country style is inspired by the myriad small towns and villages in France, Italy and the Alsace region of Germany. Nothing is more charming than the homes in this region; they simply envelope visitors in warmth and grace. With beams that are hundreds of years old gracing the ceilings, and a focus on the old and useful, European Country has a true respect for anything antique. The older a piece is, the better – despite cracks, holes and damage. In this style, these signs of wear and use are called "patina" and only add to the charm. 
Generations of both antique and simply old furniture fit well in this style. It is fun to incorporate old pieces from your family and use them with joy. A coat of black paint or new upholstery will completely change the look of a tired piece, making it useful once again. In a European Country home, a large wood table typically stands in the kitchen both to prepare and to serve upon, with a butcherblock nearby. In the living areas, layers of blankets and vintage throws adorn the sofas, area rug upon area rug cover the floor, and a well-stocked bar is laden with crystal decanters, mismatched glasses, and always a bowl of chocolates. Usually set around a roaring fireplace, wingback chairs, velvets with a few threadbare spots, and several ottomans to sit upon comprise a comfortable living room which is used frequently for entertaining and always stands ready to host cocktails or tea. 
Roxanne's years spent studying and living in France and Spain have left their mark on her heart. As she met and studied great artisans with a gift for one of a kind expression, Roxanne's design viewpoint was formed. European Country style is etched into Roxanne's appreciation for unique and distinctive individual design.